"2-row" model made of solid walnut and equipped with top quality handmade reeds.
Specs of the Turquoise model:
21 keys, 2 voices medium (MM)
8 basses, 4 voices
size: 27 cm x 16 cm
weight: 3.5 kg
"Left hand" option: 12 basses, 4 voices
In this light and compact instrument you find all the quality and sound of Bertrand Gaillard accordions, in 2 medium voices.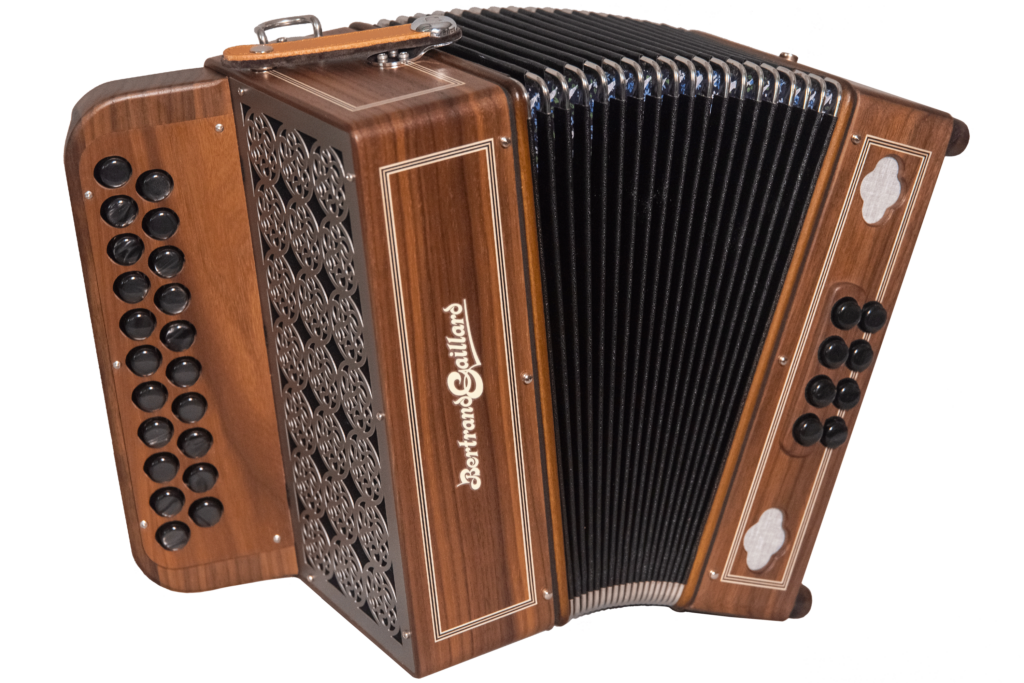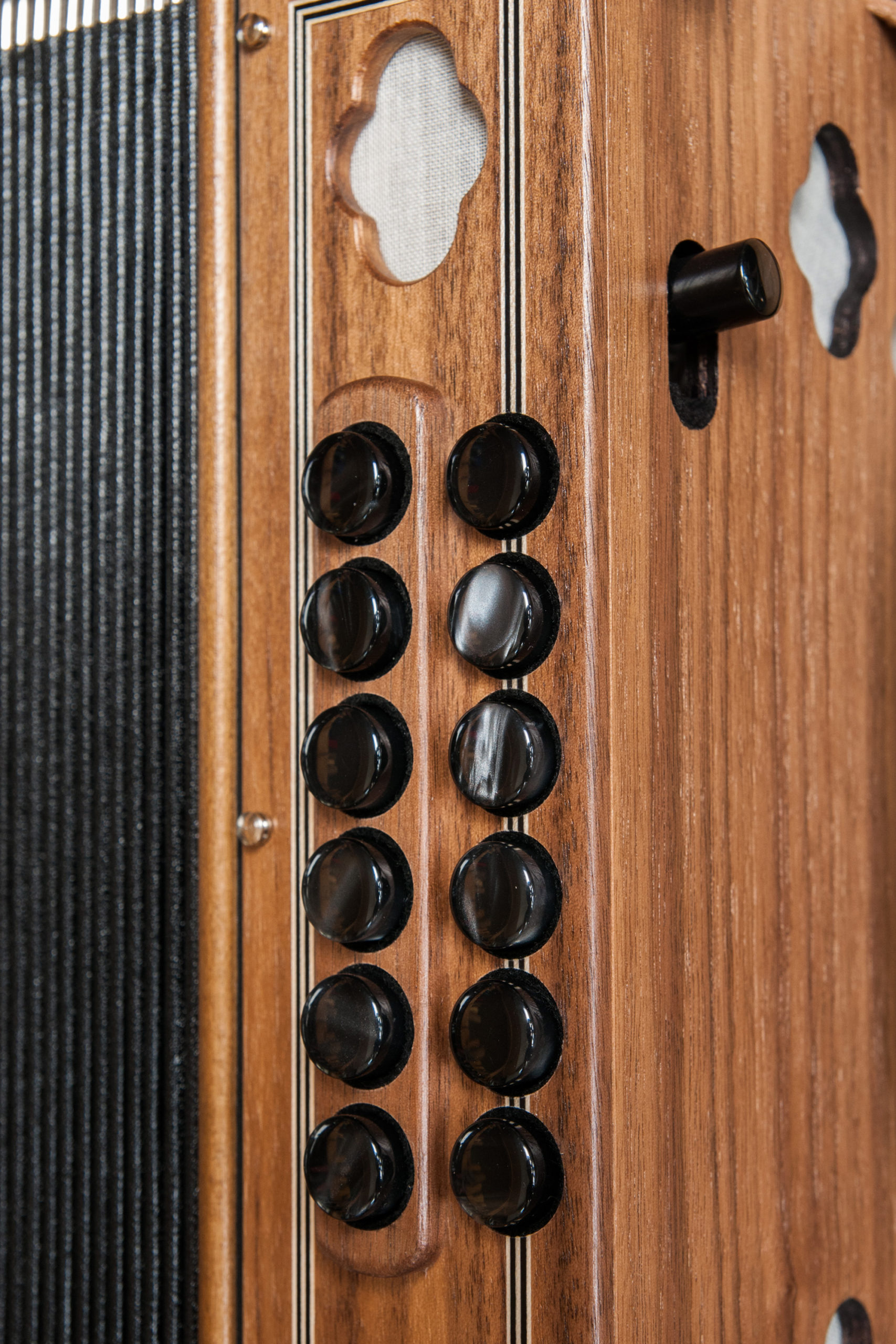 Damien Mullane
"Emma's Waltz / Dhà Pholca Dàlaigh"
Derek Morrissey / Caladh Nua :
Far From Home